Latest from the NJWxNet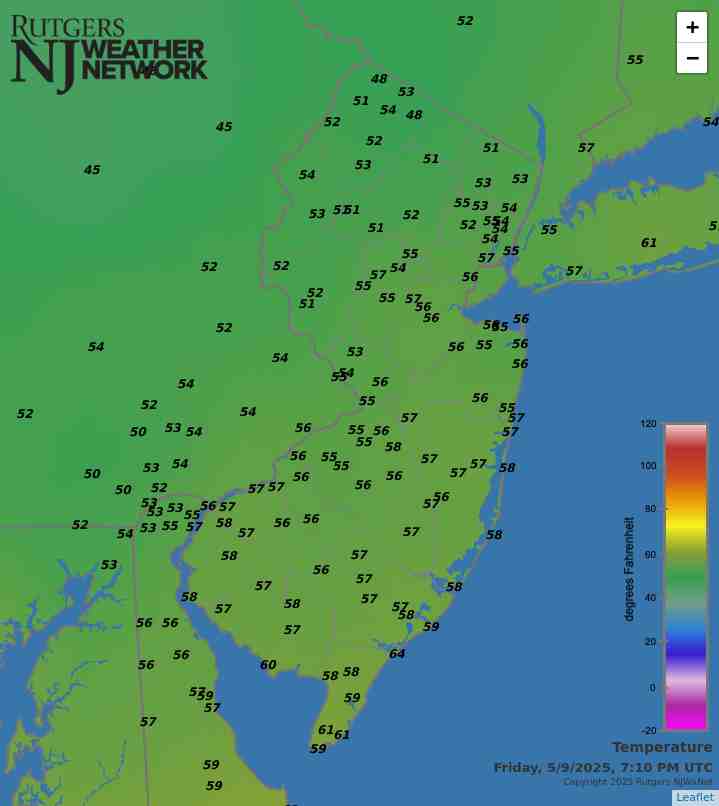 Latest temperatures across NJ appear in the above map. Click on the map or here, the Rutgers New Jersey Weather Network, for much more information.
Interested in becoming a volunteer weather observer? Click here to learn more about the CoCoRaHS Network!
Featured Products
Latest News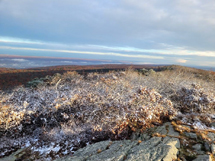 The season's first measurable snow at High Point on November 15th. Photo courtesy of N. Stefano.
It's Been A While: November 2021
A Common Theme: Fall 2021 Recap
Dr. David A. Robinson
December 7, 2021
November was the first month since May 2020 with both averages of precipitation and temperature below 1991–2020 normals. The last drier-than-normal month was this past June while the last cooler-than-normal month was this past May. However, it's been a while, 19 months, since the two anomalies teamed up. And dry it was, with the statewide average of 1.06" running 2.29" below normal. This ranks as the 7th driest November since records commenced in 1895. Only two other Novembers since 1936 fall in the top 10.
The statewide average November temperature of 43.9° was 1.2° below the 1991–2020 normal and ranked as the 73rd coolest of the past 127 years. This was 17.2° cooler than the mild average of this past October. The normal difference between the months is 10.2°. The average maximum was 54.5° (-0.2°, 84th coolest) and the average minimum was 33.2° (-2.3°, 47th coolest). The north averaged 41.9° (-1.2°, 74th coolest), the south 44.9° (-1.4°, 68th coolest), and the coast 46.0° (-1.3°, 70th coolest). The first Rutgers NJWxNet or NWS Cooperative station to reach the freezing point this season was Pequest (Warren County), late on the 2nd. This was the latest first freeze in NJ since at least 1900 (based on Coop records). The last location to reach freezing was West Cape May (Cape May) on the 28th, on the late side but not unusually so.
More...
Past News Stories