Latest from the NJWxNet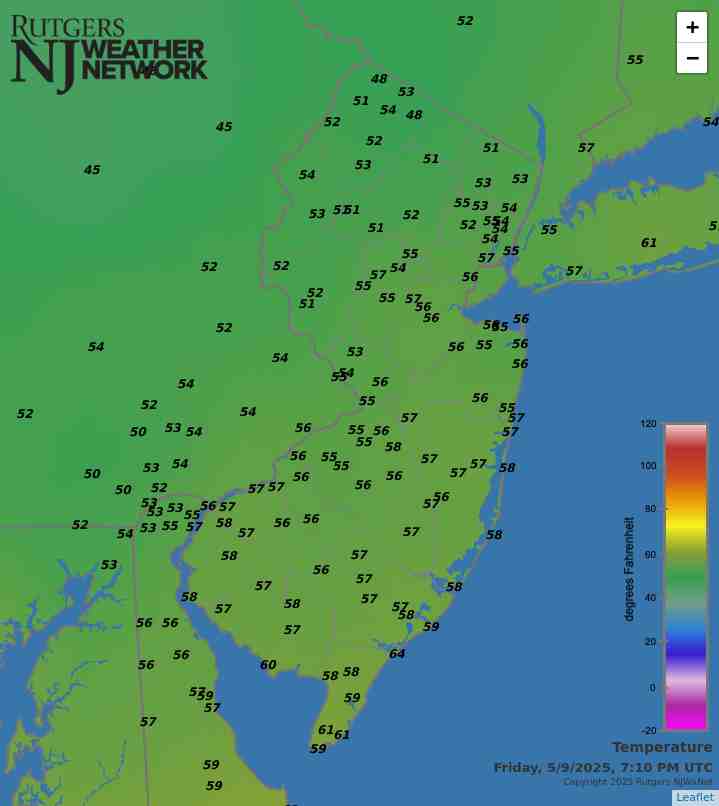 Latest temperatures across NJ appear in the above map. Click on the map or here, the Rutgers New Jersey Weather Network, for much more information.
Interested in becoming a volunteer weather observer? Click here to learn more about the CoCoRaHS Network!
Featured Products
Latest News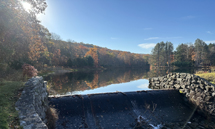 Fall colors surrounding Lake Wapalanne at the NJ School of Conservation on October 25th. The Sandyston (Sussex County) NJWxNet station sits nearby on school grounds. (Photo courtesy of Nick Stefano).
Tranquility: October 2023 Recap
Dr. David A. Robinson
November 6, 2023
Foggy mornings, clear days, four modest rain events, and most locations yet registering a fall freeze. This all speaks to a rather quiet weather October, thus the title of this report. The rather dry conditions resulted in statewide monthly precipitation averaging just 2.16". This was 2.03" below normal and ranked as the 32nd driest October since records commenced in 1895. Under an inch fell in the southwest, while only the northeast and northern coast saw totals close to or above normal. The northern climate division averaged 3.06" (-1.39", 56th driest), southern division 1.57" (-2.46", 17th driest), and coastal division 2.00" (-2.09", 30th driest).
As a result of above-normal temperatures to begin and end the month, the statewide average temperature of 58.2° was 2.8° above normal, ranking 9th warmest (tied with 2019). Every other October since 2017 sits in the top 10. The northern division averaged 56.4° (+3.1°, 9th warmest), southern 59.2° (+2.7°, 12th warmest), and coastal 60.2° (+2.6°, 11th warmest).
More...
Past News Stories