Latest from the NJWxNet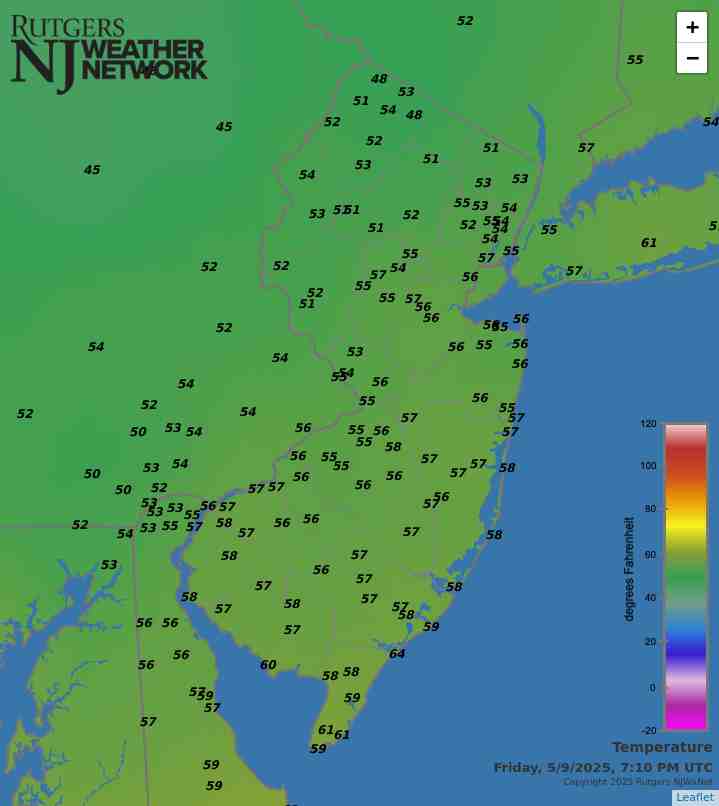 Latest temperatures across NJ appear in the above map. Click on the map or here, the Rutgers New Jersey Weather Network, for much more information.
Interested in becoming a volunteer weather observer? Click here to learn more about the CoCoRaHS Network!
Featured Products
This state summary was produced to meet a demand for state-level information in the wake of the Third U.S. National Climate Assessment. The summary covers assessment topics directly related to NOAA's mission, specifically historical climate variations and trends, future climate model projections of climate conditions during the 21st century, and past and future conditions of sea level and coastal flooding.
Click on the above link to view a list of publications that focus on the weather and climate of a particular state or region. Included are 164 references for 42 states! The earliest is from 1847.
Examine a century's worth of weather observations from locations around the state.
Frequently Updated Climate Data
Latest News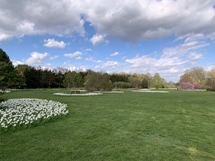 Daffodils gardens in Colonial Park in Franklin Township (Somerset County) on April 25th. This year's display included 90,000 daffodils. Photo by Dave Robinson.
The Wind Doth Blow:
March 2021 Recap
Dr. David A. Robinson
April 8, 2021
While April 2021 did not have a flare for the dramatic, it did provide a bit of a last look at winter and a glimpse ahead to summer. Overall, it was milder and drier than normal, but not exceedingly so for either variable. The statewide average temperature of 52.6° was 1.1° above the 1991–2020 normal. Compared to an average over the 1895–present period, the temperature was 2.9° on the plus side, thus explaining the 2021 ranking as the 17th warmest April since 1895. Precipitation averaged 2.47", which was 1.23" below normal and ranks as the 22nd driest. Coastal areas were wettest with approximately 3.50"–4.50" of rain, a good portion of the state received 2.50"–3.50", while scattered areas were under 2.50". Statewide and divisional snowfall came in at a trace.
More...
Past News Stories
Sandy Storm Overview